Initiation Skydancing : Tantra Désirs Liberté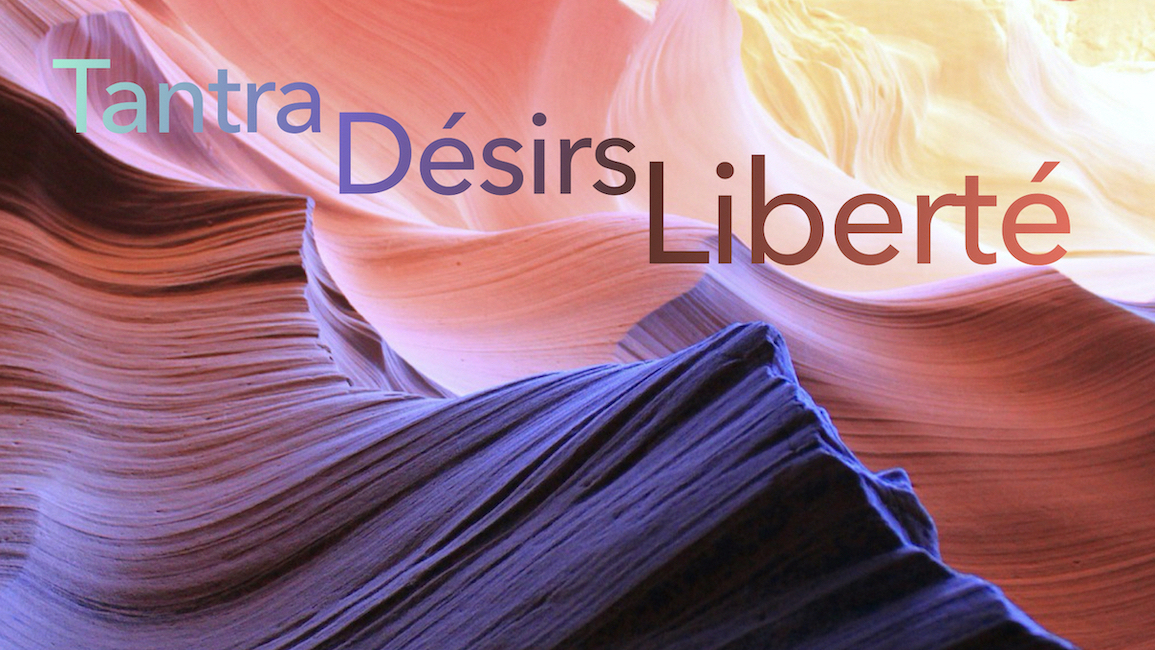 Calendar
Date

03 12 2021

-

05 12 2021
Description
Initiation Skydancing: Tantra Désirs Liberté
animé par Hervé Ashutosh enseignant certifié SkyDancing® Tantra
et Celine Selma enseignante invitée.
Date: vend. 3 (17h) au dim. 5 décembre (17h) 2021
Lieu: 27270 Ferrières-Saint-Hilaire - Normandie
Prix du stage: 250€
Hébergement en pension complète: 150 €
English translation if needed will be available. (english text below)
Depuis toujours Désir et Tantra sont intimement liés.
Dans la mythologie tantrique indienne, l'union de la conscience et de l'énergie mue par le désir de Shiva, ouvre les portes de la création de notre univers.
Tout être vivant de ce monde est le fruit d'un ou plusieurs désirs et contient en lui même les germes de désirs à venir.
Le désir est une énergie fantastique, source d'extases mirifiques.
Nous avons tous déjà ressenti l'émergence de cette vague puissante du désir et sa capacité à tout balayer sur son passage. Le Tantra offre les outils pour observer cette énergie et lui donner un contenant pour pouvoir pleinement jouir de la présence du désir.
Face à nos désirs, la liberté nait de cette compréhension. En se détachant de l'objet du désir et en restant présent, il devient possible de surfer au coeur de ces déferlantes en osmose avec le flot de la vie sans se perdre ou se blesser.
L'invitation est de ne pas combattre vainement cette énergie en créant des névroses mais de rester fluide avec nos désirs et ceux des autres...en étant éclairé par la force de notre conscience.
Libre dans l'expression du désir dans la danse, la parole , la meditation, le massage
Bienvenue à vous dans cette invitation joyeuse à l'exploration du désir sous toutes ses formes dans un cadre sécurisé. Une odyssée au cours de laquelle vous serez aussi invités à ressentir et exprimer vos limites.
Ce stage compte comme pré-requis si vous envisagez de vous inscrire à la Formation Personnelle du SkyDancing Tantra animée partiellement par Margot Anand, fondatrice de la méthode SkyDancing® Tantra.
Tantra Freedom Desires
Desire and Tantra have always been intimately linked:
In Indian Tantric mythology, the union of consciousness and desire-driven energy of Shiva opens the doors to the creation of our universe.
Every living being in this world is the fruit of one or more desires and contains within itself the seeds of desires to come.
Desire is a fantastic energy, a source of miraculous ecstasy.
We have all felt the emergence of this powerful wave of desire and its ability to sweep everything in its path. Tantra offers the tools to observe this energy and give it a container so that we can fully enjoy the presence of desire.
Freedom from our desires comes from this understanding. By detaching from the object of desire and remaining present, it becomes possible to surf through these waves in osmosis with the flow of life without getting lost or hurt.
The invitation is not to fight this energy in vain by creating neuroses but to remain fluid with our desires and those of others by being enlightened by the strength of our consciousness.
Free to express desire in dance, speech, meditation and massage......
Welcome to this joyful invitation to explore desire in all its forms in a safe setting. An odyssey in which you will also be invited to feel and express your limits.
Location information
City

Ferrières-Saint-Hilaire
County

Normandie 27270
Country

France